Welcome to Part 2 of the Second Annual Games with Coffee Last-Minute Christmas Shopping Guide! It's only a few more days until the big day, so if you're stuck on what to get or need some inspiration for gift giving, you've come to the right place!
If you haven't read Part 1, click here to check it out!
Continuing on from my previous list, Part 2 will cover apparel, accessories, trinkets and other recommendations that would be great to give this holiday season, if you haven't already went and made your purchases! As I mentioned earlier, I won't be providing links, just ideas on what to get for your favourite person this holiday season.

Warning: Shameless Plug Incoming!
Once you find that perfect gift or gifts, chances are you'll need to wrap it up and put a neat little gift tag on it, right? Well, instead of some generic, boring tags you can find at the store, why not print out a set of really spiffy, hand-lettered tags made by my awesome wife, Usha from the blog Lettering by Usha!? For a paltry sum, you can get a PDF copy of a set of beautifully designed printable tags that you can print out, cut up and attach to your gift! Tags like these make a gift that much more personable, so when you're done with this list, click here to get to her Etsy shop and pick up a set today!
End Shameless Plug!
And now, onto the list!
---
Apparel and Accessories
Alright, let's face it: sometimes you just wanna wear and show off your favourite gaming series. From casual to professional and everything in between, I've got a few gift suggestions for the Mature, Distinguished Gamer.
*Note that several of these items are available for purchase on ThinkGeek, however they're note sponsoring this post.*
Socks
Dress codes in professional settings can be a tad restrictive, but it doesn't mean you can't show off your gamer pride in some ways! And one of the best ways to do that is by wearing an awesome pair of socks, like these ones:
Socks are one of those items that you need (unless you live and work on the beach, then no socks for you!), so why not make it fun! These Mega Man socks aren't the only ones available though; you can find a whole slew based on your favourite series or characters online! For example:
The choices available are only as limited as your search terms on Google or Amazon!
T-Shirts
For Casual Fridays, weekends or anytime in between, nothing beats a T-Shirt. Again, there are tons available, but here's some ideas to choose from:
Sweaters and Hoodies
Still on the hunt for an ugly Christmas sweater? Here's a few suggestions:
Hoodies are also a great choice to get. Who doesn't want to feel warm when it's -30 degrees Celsius outside!
Wallets & Watches
If you're eyeing some wallets, here's some ideas for you!
Watches are also a great gift to give for this holiday season! Here's a few ideas:
Toys and Collectibles
Have some young'uns in your life? Or just a collector yourself? Then behold some ideas for you!
Amibo
The collectible that does more than collect dust on the shelf, it can unlock a wealth of content in compatible Nintendo games. For instance, in Smash (referenced in my previous post), using an amiibo unlocks a figure player to use and level up. Young and old, amiibo make the perfect stocking stuffer for your favourite person!*
*Just make sure they own a Switch or any other compatible Nintendo system first…
Nendoroids
Nendoroids are representations of your favourite gaming, anime and pop culture characters chibi-fied. These cute collectibles are highly poseable and come with a wealth of accessories so that you can recreate your favourite scenes! An excellent, albeit pricey, present to give!
Hasbro, makers of board games aplenty, seems to have a pretty good relationship with gaming IP's of all kinds. Hence why you see icons like Mario slapped on Monopoly all the time. I haven't had a real opportunity to play any new board games, so I can't put forth any recommendations on that front.
Books
However, I can recommend a couple of books! For instance: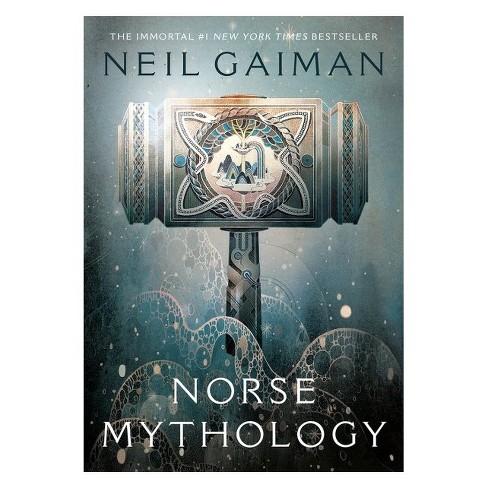 Neil Gaiman's Norse Mythology is a great companion to anyone playing God of War. It provides backstory to the many characters you see in the game and provides some context to some of the tales you hear from Mimir. I highly recommend paring this book with the game.
The Little Red Writing Book is a great gift for the writer (or blogger!) to give this season. It's got a Well Red Recommendation from the Well Red Mage himself. (I'm totally coining that one Red!). This book helped me a lot in terms of my writing, both here and on my fictional works, so it's on my recommended list.
And now for a couple books that may seem out of place on a list like these, but here me out:
If anyone you know is looking to make some changes for the new year, I recommend these two books. The Code of the Samurai and How to Live Like a Gentleman are books that have helped me become a Mature, Distinguished Gamer over the years and I find myself re-reading these on occasion.
And last but certainly not least:
Coffee Mugs
Of course on this list we can't forget about coffee mugs! Here's a few to look for:
---
And there you have it! All the ideas you'll need over the next day and a half to get you shopping done! But don't think these are only good for Christmas; you can pick up these items any time during they year as a gift for any occasion!
So, good luck on your shopping everyone! This is Ryan from Games with Coffee reminding you to stay safe during that mad rush, enjoy the holidays and the food and gifts they offer and reminding you to Keep Gaming and Keep Brewing!
See you at the end of the year!