Hey everyone! Welcome to another edition of Games with Coffee!
With Christmas just around the corner, I'm once again creating a list of last minute gift ideas that will be sure to please the cherished gamer in your life!*
*Results may vary.
Unlike last year's list, I'll be splitting this entry into two lists. The first will be solely about games and the other will be for gaming and pop culture merch (apparel, toys, collectibles, etc. ). Also, I won't be supplying any links: I'm just here to supply the ideas to either jump start or help complete your Christmas shopping! The items I list here and in the next entry should be relatively easy to find/procure (Google and Amazon will be your best friends during this harrowing time…)
Warning: Shameless Plug Incoming!
Once you find that perfect gift or gifts, chances are you'll need to wrap it up and put a neat little gift tag on it, right? Well, instead of some generic, boring tags you can find at the store, why not print out a set of really spiffy, hand-lettered tags made by my awesome wife, Usha from the blog Lettering by Usha!? For a paltry sum, you can get a PDF copy of a set of beautifully designed printable tags that you can print out, cut up and attach to your gift! Tags like these make a gift that much more personable, so when you're done with this list, click here to get to her Etsy shop and pick up a set today!
End Shameless Plug!
Now, onto the list!
---
Nintendo [Switch]
Games-wise, the Big N's second year post-Switch hasn't been as exciting as the first year's, but nevertheless, the Switch has a solid lineup of games. Surely, you'll find the perfect one for that special someone in your life, but how's about I provide a few suggestions?
Two of 2017's best games are still perfect gifts to give to someone looking for a deep and riveting adventure to immerse themselves into! Super Mario Odyssey presents a fun, light story about Mario and his top-hat looking buddy, Cappy, as they journey through each kingdom to stop Bowser from marrying Princess Peach and rescue both her and Cappy's sister, Tiara. Odyssey shows off the best that Mario platforming has to offer, borrowing heavily from games such as Super Mario 64 and Super Mario Galaxy. 
Breath of the Wild on the other hand, is one of the best Legend of Zelda games released in a long time. You can hear myself and my good friend, The Mail Order Ninja Mage (Daniel Flatt) talk highly of the game on The Well Red Mage's podcast, Mage Cast. I'll let you listen to that to tell you just how good of a game it is.
Splatoon 2 is also a great choice for the consummate FPS gamer owning a Switch. It operates differently than traditional shooter in that the focus is on inking turf for your team as opposed to blasting everything that moves. There are all kinds of modes to play and practically all of them focus on teamwork.
Super Mario Party is also a great game to get this holiday season for family get-togethers. Like Smash, it's the best version of its series released in recent years as it goes back to its roots and shows just how great Mario Party is. A definite holiday classic!
If you're aching for a JRPG with a classic, Final Fantasy feel, look no further to Octopath Traveler! I adored this game so much; eight separate stories focusing on a character's particular struggle, fantastic battle and job systems and a beautiful graphical style that I hope is used more often in RPG's of this caliber. Honestly, this should have won awards for Best RPG, but I digress.
Seriously though, let's get to the biggest game being released this holiday season: Super Smash Bros. Ultimate. Ultimate is THE game to get this holiday season for anyone who owns a Switch. Don't take my word for it, just talk to everyone about the hype this game has generated. Also talk to me about it because this game is off the CHAIN! The venerable multiplayer fighting series where fighters knock their opponents off-screen to win is the biggest iteration ever released, with over 70 characters, 100 stages, tons of game modes and endless hours of entertainment. Definitely, definitely recommended to get for Christmas!
If online Smashing or Turf Inking is high on your special person's priorities, consider picking up the Nintendo Switch Online subscription. Not only is it required to play online, but a subscription comes with access to a ton of old school NES games! Win-win.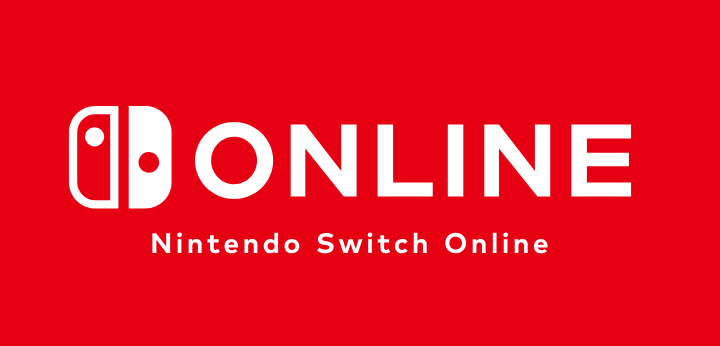 ---
Sony [PlayStation 4/ Vita]
PlayStation 4 has had a banner year this 2018 with its list of exclusives. My biggest pick to get for the holiday season would be God of War, recent winner of Game of the Year at The Game Awards. God of War continues the story of the Kratos, former Greek God of War, who lives in the harsh, cold wilderness of Midgard, one of the Nine Realms in Norse Mythology. He had cast aside his old life and settled down with a wife and son up until his wife's death. Her final wish was for Kratos and his son, Atreus, to climb to the highest peak in all the Nine Realms and scatter her ashes. And while that is the main objective of the story, the majority of the game tells the story of the bonds between father and son and the trials and tribulations they both endure throughout their journey.
Another must-get exclusive on the list is Marvel's Spider Man. Easily one of the best Spider Man games in a long time, Spider-Man continues Peter Parker's story as the web-slinging superhero. It's a game that's on my radar to get for Christmas (*wink wink!*). From what I heard, the web-slinging mechanics are as good or better than the ones in Spider-Man 2 [PS2] (which I played a ton of!). Grab it and check it off your Christmas List!
Want some more suggestions? Pick up Guacamelee! and Guacamelee! 2; Both are excellent games to play!
Ni No Kuni 2 is a great choice as well for the RPG fan!
Yakuza 6 is great for those who are fans of Action-RPG's and badass ex-Yakuza bosses.
Detroit: Become Human is an excellent choice for those who love narrative-based gameplay.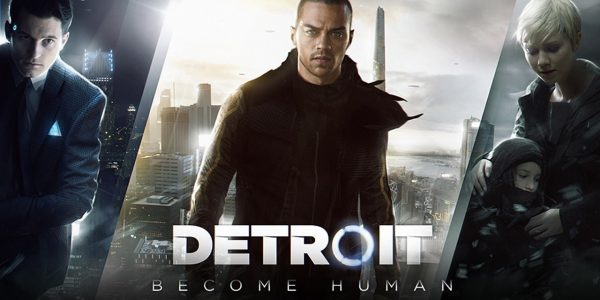 The remastered Shadow of the Colossus is a masterpiece that can't be missed.
And last year's fantastic exclusives, like Horizon: Zero Dawn, are also excellent gift ideas to give as well.
There's a fairly good chance that the majority of these aforementioned titles will be available for free on PS Plus, so why not get them a yearly subscription for them?! PlayStation Plus grants members access to multiplayer games, allows for free pick up of select games monthly and let's players in on exclusive sale prices for games. A great gift idea IMO!
---
Microsoft [Xbox One]
Xbox fans! Don't think I left out you out of the loop! I don't own one, but I know of many people who own the Microsoft system who have suggested some solid games to gift, like Sea of Thieves
Forza Horizon 4
Sunset Overdrive
Gears of War 4
Halo 5: Guardians
and Rare Replay (My biggest recommendation due to all the great Rare games available on the compilation!).
Another recommendation put forth to me is a game called Recore. If your gamer is a big fan of old school gaming, this would be a good choice to get as well.
And finally, the best gift that should be in every Xbox One gamer's stocking is the XBox GamePass. AKA the "Netflix of Video Games," GamePass grants Xbox One gamers access to a huge catalog of games all for a monthly subscription fee.
With exclusives done with, onward now to third party/cross-platform games!
---
Third Party/Cross-Platform
Beyond the above exclusives, there are a ton of of other games to pick up, from third party games developed by well-known studios to indies that have made quite the impact.
Moonlighter is one of those indies that I want to pick up and was recommended to me by The Well Red Mage.
Celeste, I've recently played and I absolutely adored it! The game easily deserves the nods it gained for The Game Awards, especially the big win it earned for Best Independent Game.
I recently started playing Undertale and it operates more as a thought experiment with RPG mechanics; it's quite interesting, despite it being the older one in this list.
Dead Cells is also high on the recommended list, as are other Metroidvania's like Axiom Verge and a game I'm recently playing (for free this month on PS Plus): Iconoclasts.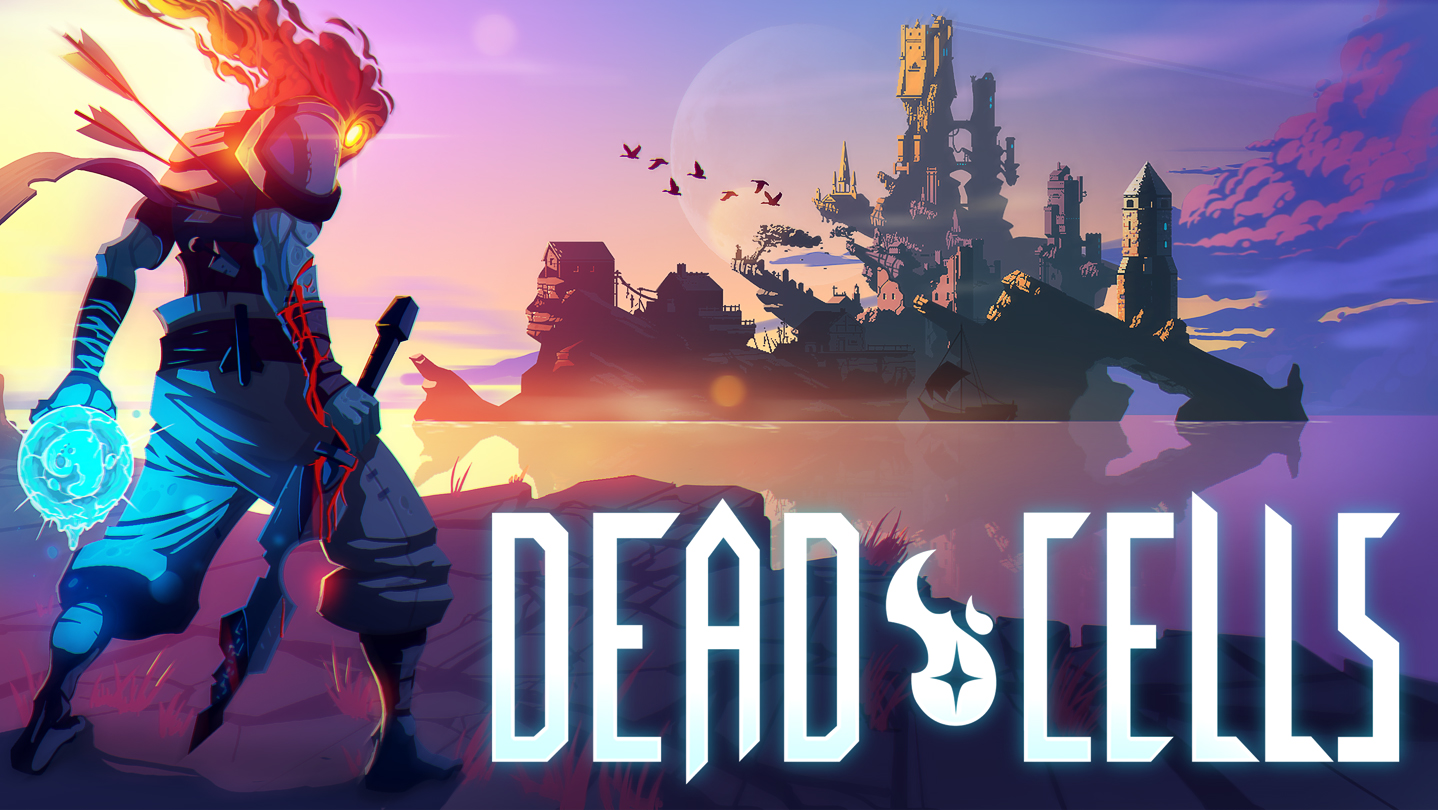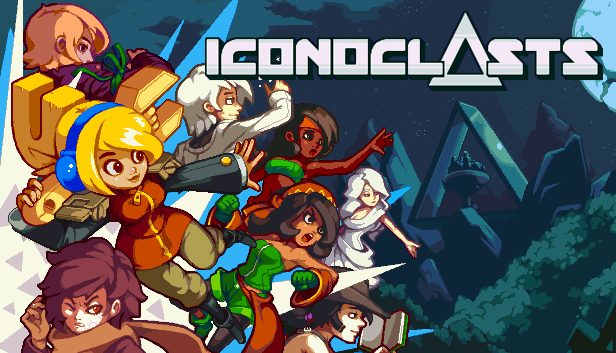 Once again, I'm recommending Stardew Valley to pick up;  a relaxing farming simulator that's incredibly engaging. A multiplayer patch is about to drop on the Switch any minute, so it makes it worthwhile to pick up!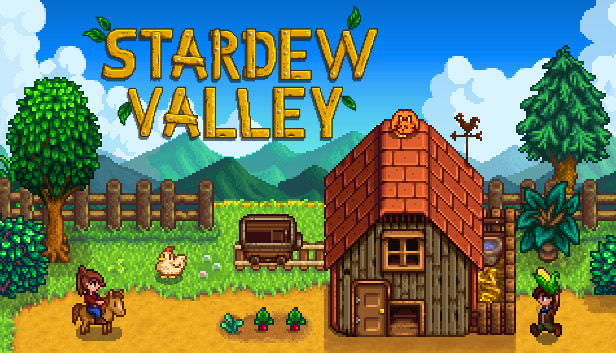 Along with that is Shovel Knight; an excellent platformer whose title character is an Assist Trophy in Smash.
SNK released a 40th Anniversary Collection of games, which includes titles like King of Fighters, Metal Slug and Crystalis.
Capcom also joined in on the action, releasing the Mega Man X Legacy Collection 1 and 2, consisting of the first eight Mega Man X games.
Activision published the Spyro: Reignited trilogy; the first three Spyro games remade from the ground up in glorious HD.
Even Sega got in on the retro re-release train, bringing out (yet another) collection series called Sega Ages – older titles given new life thanks to new modes and online leaderboards. The Hopeful Sega Mage and I had a lengthy discussion about this new collection that you can check out here.
Dragon Ball FighterZ is one of the best Dragon Ball Z fighters since Budokai! I definitely need that one in my life, and it's one I recommend as a gift!
If assassinations and exploring Ancient Greece are your thing, go check out Assassin's Creed: Odyssey! Highly recommended to me to play, so I'll recommend it to you as well!
SoulCaliber VI seems to be a return to form for the series (I haven't played it yet – gave up after IV which I loved…), so that might be a good gift to get?
Starlink: Battle for Atlas is one of the best spacefaring shooters I've played in recent memory. A combination of Star Fox, Skylanders and No Man's Sky, Starlink allows players to explore a bunch of different, visually stunning planets and liberate them from the Legion, all while giving the ability to hot-swap virtually every component on their ship with different pilots, ships, wings and weapons depending on the situation. Unlike most other Toys-to-Life games, Starlink allows players to purchase and download new weapons, ships and pilots without the use of the toys themselves. Arguably, the best part of this game is the additional Star Fox content for the Switch! With the Switch version, you get the Arwing, Fox McCloud as a pilot and a set of weapons, with an additional pilot and ship available digitally. On top of that, Team Star Fox has its own story mission that runs parallel with The Starlink Initiative; find Wolf O'Donnell, who's fled Lylat after Andross' defeat. It's a great addition to the Starlink story!
And finally, I cannot forget about Rockstar's Red Dead Redemption 2. If there was a game that was as highly anticipated as God of War, this would be it. Set in the backdrop of the eve of the American West era, it weaves together an incredible story revolving around one last heist. Or so I'm told (I haven't played it).
---
And that's Part 1 of the list! For more gift ideas, Part 2 is right behind this one, so go and check it out here!
With that, this is Ryan from Games with Coffee, hoping that your quest to get the perfect Christmas gift is successful and always reminding you Keep Gaming and Keep Brewing!